Dentistry can be easier if we have something to guide us through the restoration. That's the idea behind any matrix system.
As professionals, we're used to the proximal classic matrices for anterior and posteriors.
The idea of this quick course is to shine a light on the new technologies, what are the new approaches, and also what are the new materials.
This course will also present how we can fabricate different matrices for the palatal wall of anteriors and a novel template system for the buccal.
Topics
Basic matrices for posteriors: the new and the classic
Fundamentals of proximal anatomy
Getting a good contact point on posterior every time
Palatal matrixes for anteriors
Matrix for mock-ups
The Uveneer system: reusable templates for an easier anterior esthetic
Published February 26, 2021. Credit valid for three (3) years from Published date.
Technical Requirements: Teachable courses are designed for current versions of Firefox and Chrome browsers.
For Teachable technical support: [email protected]
For course support: [email protected]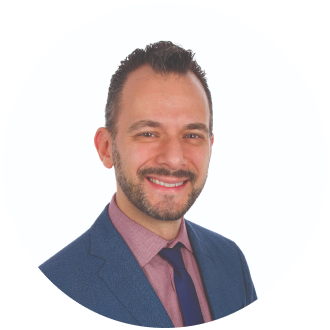 Dr. Rafael Beolchi
Dr. Beolchi graduated in Dentistry by the University of São Paulo (Brazil), in the year 2000. He has his Private Practice since 2001, working mainly in Esthetic and Cosmetic Dentistry. In 2009 he received his Master's Degree in Biomaterials, from the Institute of Energetic and Nuclear Research at the University of São Paulo. He is a teacher responsible for courses of Esthetic Dentistry with Direct Composites in National and International Institutes, a coordinator of the Operative Dentistry Course in FACOP, Sorocaba, Brazil and also at the Union Health Academy, in São Paulo, Brazil.
Dr. Beolchi has several articles written in English, Spanish and Portuguese about the topics of Direct Esthetic Restorations with Composites and Photocuring. He authored four book chapters on the fields of Lightcuring and Restorative Dentistry. He is an Associate Researcher of the Operative Dentistry Department of the Universidade de São Paulo, a collaborator to other Teaching Institutions, both nationally and internationally, and a consultant on products and materials for the Dental Industry.
Dr. Beolchi serves as a member of the Editorial Board of Scientific Magazines and as an International Lecturer in Portuguese, English, and Spanish in more than 50 countries including all over Latin America and the USA, Europe, Asia, and Africa.
ADA CERP is a service of the American Dental Association to assist dental professionals in identifying quality providers of continuing dental education. ADA CERP does not approve or endorse individual courses or instructors, nor does it imply acceptance of credit hours by boards of dentistry. This continuing education activity has been planned and implemented in accordance with the standards of the ADA Continuing Education Recognition Program (ADA CERP) by Ultradent Products International.